Tipo 33 Stradale 1/18 scale
Discussion Starter
·
#1
·
today marks one year ownership exactly !!! yay!! Happy Birthday Giulia Super with Veloce Pack !!
i was one of the first Giulias on the road in our state, (NSW), ... so thats a cool kind of claim to fame
anyway, you guys feel free to post your one year anniversary in this thread with some before and after pics or anything that rocks your boat, did you do anything special for your one year anniversary, do you have anything planned? go fo it ...
i celebrated by taking her on a spirited drive (she loves it when i do that) lol ... along one of our Pacific Coast seacliff bridges creatively called
Seacliff Bridge

the road approaching it is very twisty and challenging (challenging to keep it below the speed limit) lol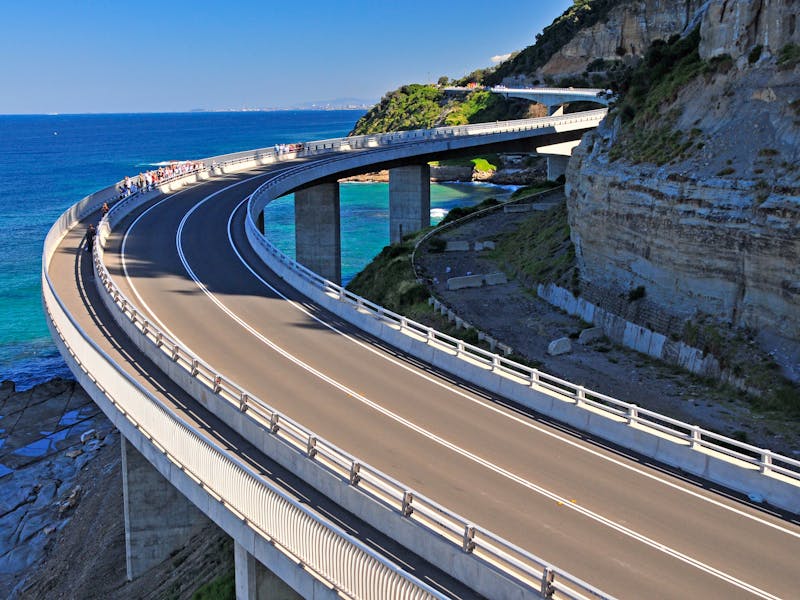 (we also have a species of spider with a red back and we call it a
Redback Spider
, we also have a very large banana in Coffs Harbour and we call it
The Big Banana at Coffs Harbour
... you can never get lost in Australia, if you want to go for a drive along a great ocean road, you just head for
The Great Ocean Road
in Victoria!!
go figure huh ? lol
anyway ...planning on giving her a nice foam bath when it cools down a bit later this arvo , thats Aussie drawl for "afternoon", (or "evening" if you are a Pom, a "pom" is an Englishman) ... Sting, that great English songwriter and composer once wrote a song about an Englishman in New York, he called it an
Englishman In New York
... so, we arent he only ones who do it
anyway, planning on giving Giulia a nice refreshing foam bath and a gentle blow behind her ears with another new toy i just bought to keep her sparkling and young ...
so anyway, we have completed 19670 happy kilometres together
this is her on the day i first drove her home
and the third and fourth pictures are recent shots taken down the beach where she was chilling with a couple of homies from Italy
:grin2: