Discussion Starter
·
#1
·
I installed my V1 in my QV today without going into the fuse box. V1 has a product called "Savvy" which allows you to connect via the OBD port under the dash. I've done this for one of my other cars and it's a pretty clean install. This is just an option for those who don't want to go to the fuses. The box does stick out from the OBD port so for those with really large feet there is a risk you may consistently bump into it; let the buyer beware. One thing I like about this install is the the stop/start functionality of the car doesn't mess with the V1.......hooray! I hope this works for you.
Tools:
a) Interior plastic tool for removing interior bits (I got a cheap set from ECS, but you can always use a screwdriver and microfiber towel. Just be careful). This tool is used for pushing the V1 power wire under the roof liner, A piller, through the dash by the vent, etc. etc. until you reach the OBD port.
b) Savvy V1 Box
c) V1 straight power cord
d) V1 Windshield holder with suction cups (if you plan on moving the V1 between cars which is what I intended to do)
Pics (in order of V1 on windshield to Savvy Box)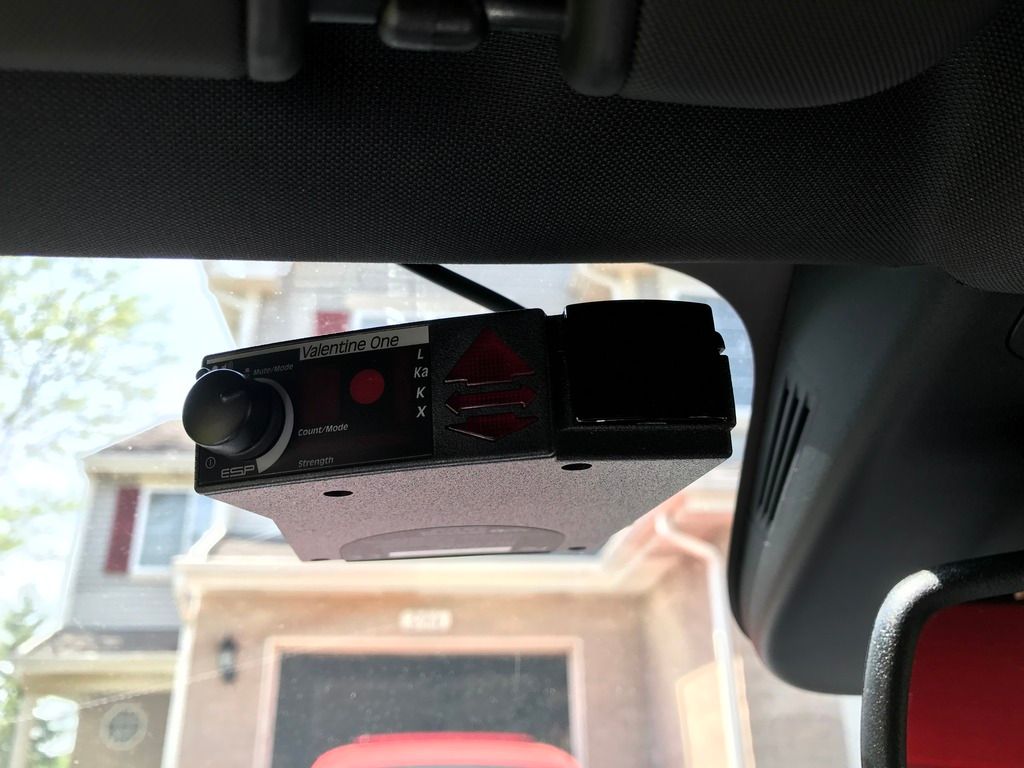 Along the top of the windshield tucked under headliner: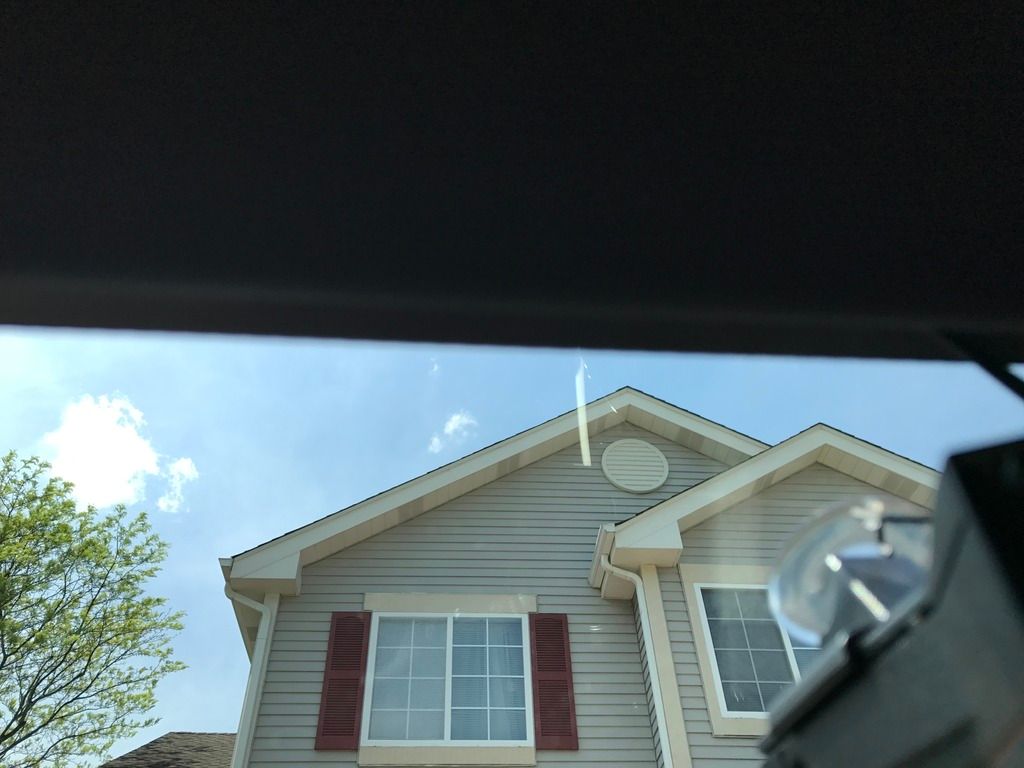 Going to the A pillar and still tucked under the headliner and then the pillar:
Down the A pillar to the bottom of windshield and then tucked on the side of the dash (use some muscle!):
Close up of power cord tucked on side of dash and curling around air vent (looks like it can be seen, but I don't believe it's obtrusive. I may put more elbow grease on an work it down a bit more)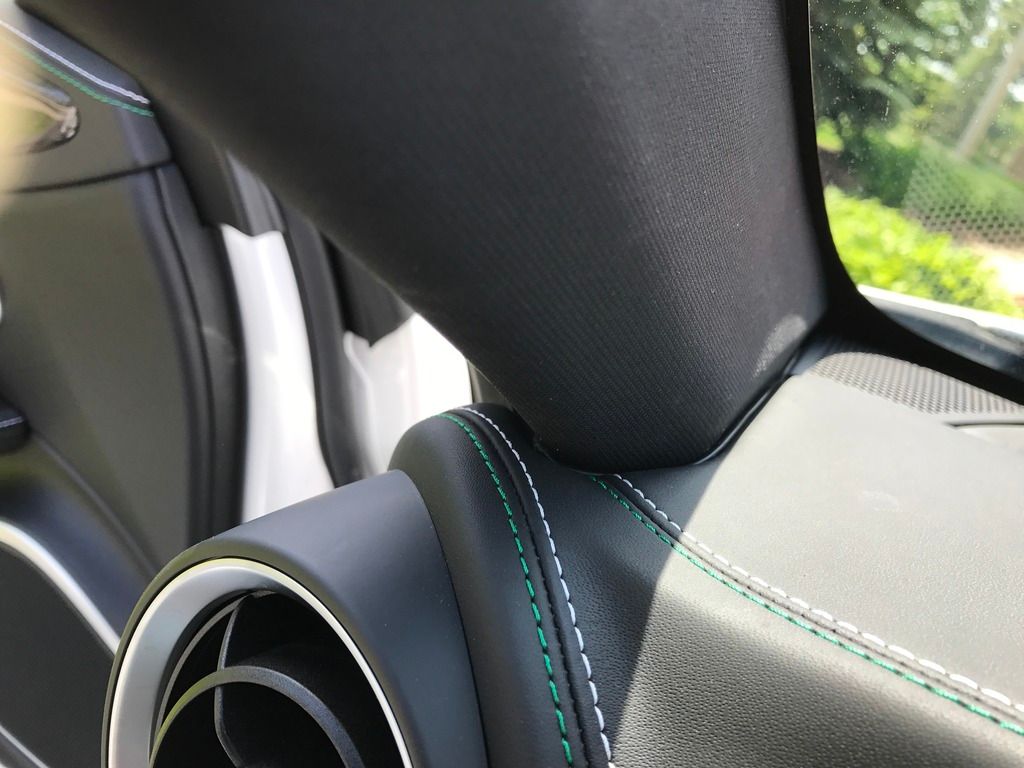 Another pic around the vent
This is where it gets a bit hard since you'll need to lift up the weatherstripping with your fingers and tuck the cord underneath.
Down the side of the dash tucked under the weatherstripping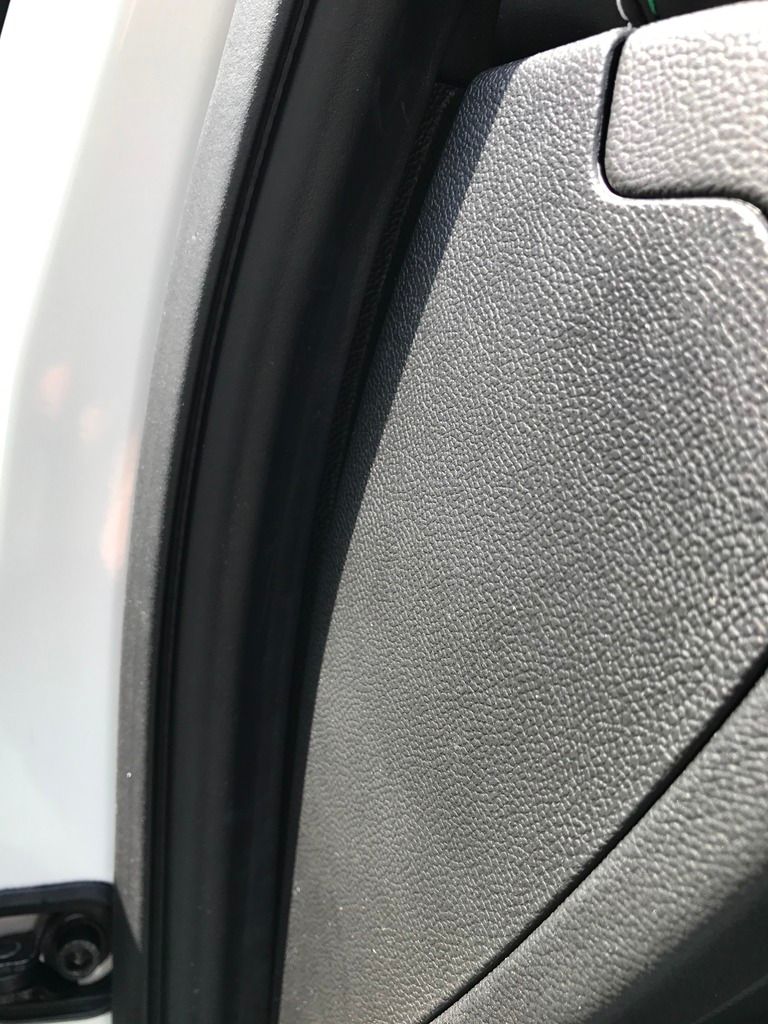 From the weatherstripping around the rear hatch open button tucked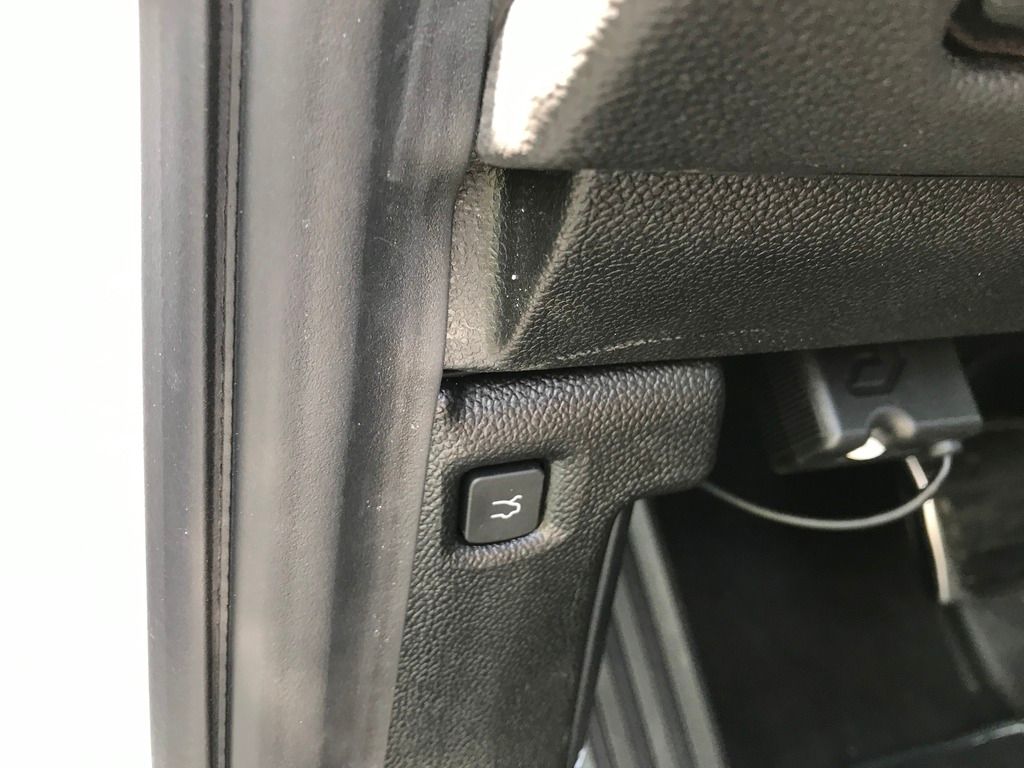 To the OBD port. The Savvy allows you to control warnings that appear at a specific low speed; I like it.