On October 6th 2017 we placed our 2017 Alfa Romeo Giulia Quadrifoglio on our newly installed and calibrated RACE DYNO. The Dyno was installed earlier in the week consisting of technicians from both the North American and Italian Dimsport offices. This Dyno consists of Hydraulically linked Rollers that can simulate controlled real world conditions and enables the car to behave as it would on the street. More information regarding the Dyno will be available in a second Blog Post. The Dyno results of 371WTQ and 453WHP are consistent with Alfa Romeo claims of 505hp and 443tq of power delivered at a crank. We saw no check engine lights and the car remained happy even after 6 runs.
VIDEO:
This is a massive and important development and confirms our thoughts and theories in regards to proper dyno methodology in regards to the newer Fiat and Alfa Romeo vehicles, including but not limited to the Alfa Romeo 4C, Fiat 500 Abarth, Fiat 124 Abarth/Spider ect. With the use of a Hydraulically linked set of rollers the wheel speed sensors are kept ata satisfied ratio in regards to wheel rotational speed. Belt driven systems which are prevalent here in the states cannot maintain a constant wheel rotational speed. We will get into more of the technicalities soon but for now this is a massive test in theory development. We saw no check engine lights and the car remained happy even after 6 runs.
Why is all of this important???
First and foremost it confirms the power output of the car which was slammed by certain online publications when our very own placed the car on a dyno. A disservice was done to the reputation of the car to a degree and as with all negative press word spread quickly. Kudos
@kanundrum
for taking the time to place one of the first cars on the dyno, this however confirmed what we theorized would happen. So it was good in that respect. (
http://www.giuliaforums.com/forum/4...fa-romeo-giulia-quadrifoglio-dyno-tested.html
) (This is also no way a negative towards Kanundrum as we are big fans of what he has done with the car and we are fans of his
AutoAvanti
channel)
During testing we saw torque numbers in the mid to upper 390's and peak power numbers sat around 450-460. We posted the median peak hp run to remain on the conservative side. The car was affected also by a bit of heat which will affect numbers by 5-10% on the high side. We have industrial fans coming from overseas so that will correct that issue in the future.
PHOTOS: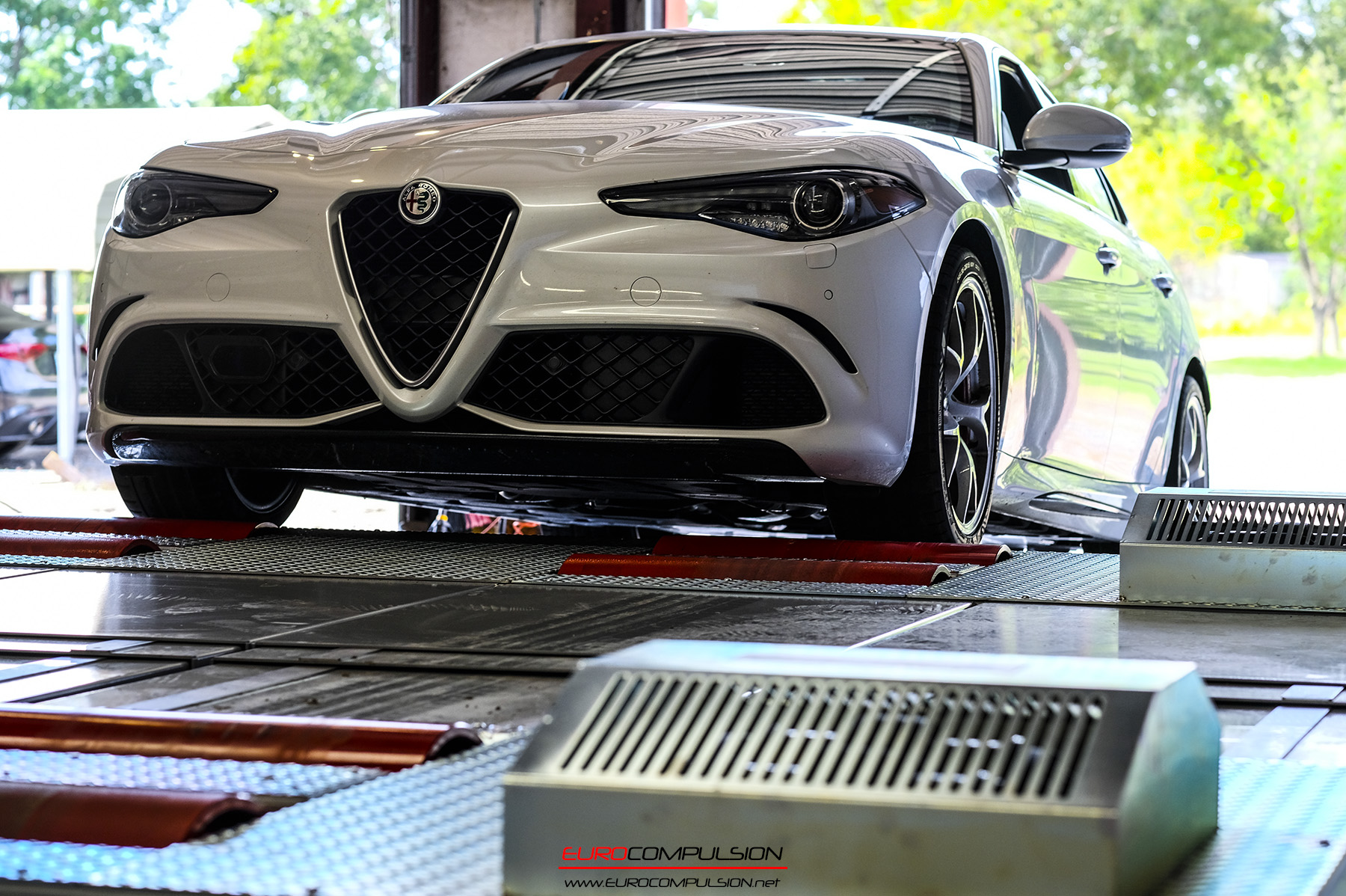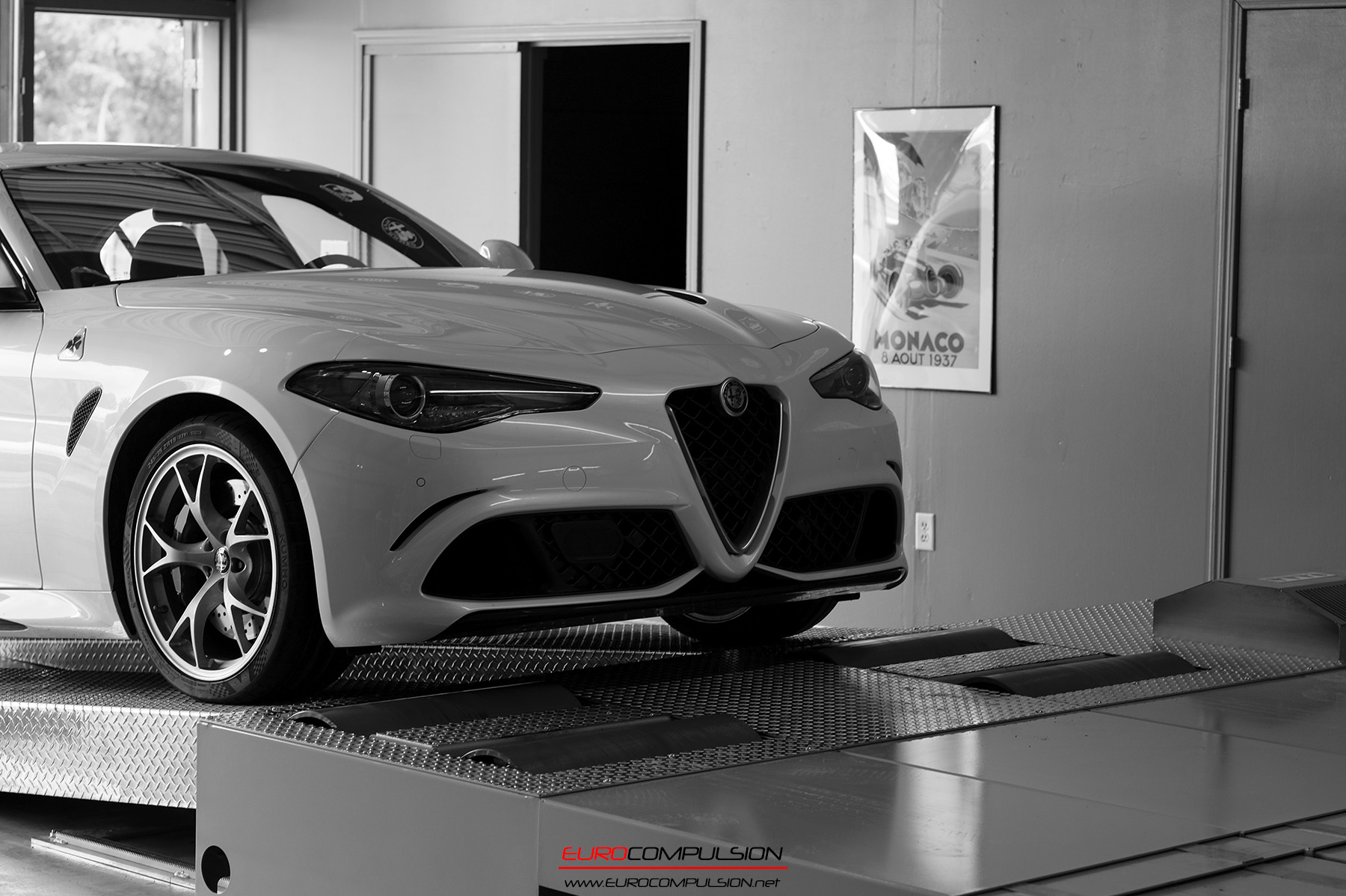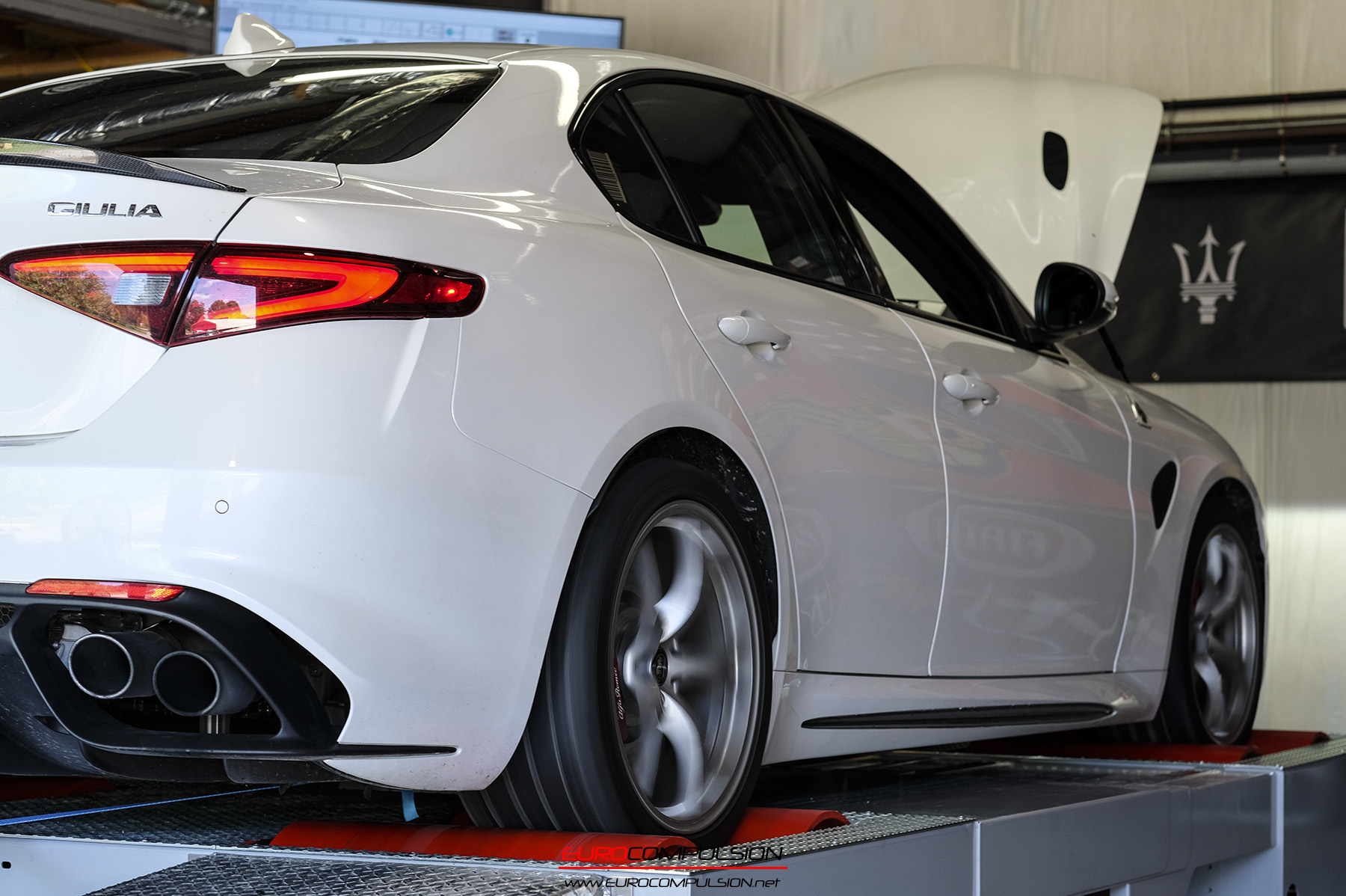 https://shopeurocompulsion.net/blogs/news/successful-north-american-alfa-romeo-giulia-quadrifoglio-dyno